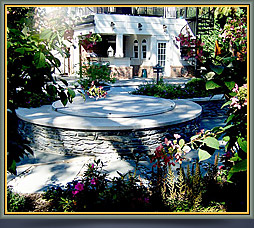 Patios Today, is your Maryland Patio installation expert. We will transform your home or business landscape into an inviting place to spend time - while increasing the value of your investment. Images in the Photo Gallery are from actual job sites designed and built by our company.
Our patio installation experts strive to make all your hardscape and concrete visions a reality. Whether your dream is a paver patio, walkway or retaining wall we can typically complete the project within a day, thus our name "Patios Today".
We pride ourselves on our Pools, Patios & Enhancement projects. When you contact Patios Today to enhance the aesthetic and functional use of your property, you will be satisfied with our services - guaranteed - because we are licensed, bonded and insured.


Patios Today - Eric Hinerman, President
**Disclaimer - Patios Today Corporation is licensed in the state of Arizona to only perform Asphalt services. See AZ license classification A-14.